Pride Month Events In Wichita This Weekend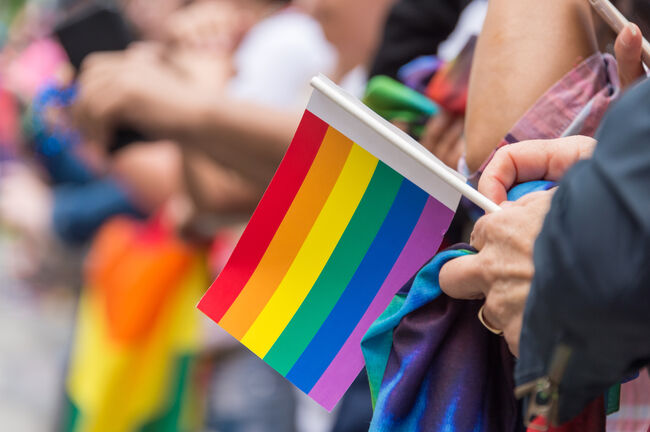 Pride Month may be coming to a close, but there are still plenty of events going on in Wichita this weekend to celebrate! You don't have to be a part of the LGBTQ+ community to enjoy Pride Month, just be an ally and a friend!
Here's a list of some of the main events this weekend:
Friday, June 29th from 9pm-2am
Glow Up Youth Show & Dance Party hosted by Club Boomerang
This will be a fun night for all ages. There will be dancing, food, drinks, and a drag show all going down at Club Boomerang. Admission is $4 at the door, or $2 if you purchase a Wichita Pride Button.
Get more details here
Saturday, June 30th from 10am-12:30pm
The Equality March For Unity and Pride hosted by The Monarch
This is the 2nd annual Equality March for Unity and Pride. March in solidarity of LGBTQ+ brothers and sisters and allies. There will also be a rock hunt for the youth at the event. There will be Pride hand flags given to the first 1,000 people in attendance, 3x5 Pride flags for $20, Wichita Pride 2018 buttons for $5, and Wichita Pride T-Shirts available for purchase. The youth rock hunt begins at 9am and the march begins at 11am. Signs are welcome!
Get more details and find the march route here
Saturday, June 30th from 12pm-12am
Pride Pool Party On The Patio (21+) hosted by Funky Monkey Shaved Ice 21+
This free event is for anyone 21+. Enjoy boozy snow cones, music, and dancing at Funky Monkey's in front of Union Station. There will also be food available to order from The Kitchen. There is no cover or button needed for this event, but keep the kiddos at home!
Get more details here
Saturday, June 30th from 1:30pm-6pm
Find Your Pride - Photo Scavenger Hunt hosted by XY Bar
Join a team and race around downtown Wichita completing tasks and challenges for two hours, they will all be captured on your phone, as you play to win. Tasks range from mild to wild. This is a 21+ only event. The prizes ranged from $50-$150 cash. Prizes will also be awarded for Best Team Name, Funniest Photo, Last Place Team, and more! Entry is nos $15 per person.
Get more details and get your team registered here
What events will you be attended to celebrate Pride?
Don't forget that Wichita Pride Week is in September, so keep an eye out for events happening then, too!

Whitney
I love music. If you can't find me I'm probably at a concert somewhere. Taylor Swift wore a necklace I gave her one time, and I'm still not over it.Hit me up on twitter and Insta @Whit_Midd
Read more