High School Brings Real Tiger Into Prom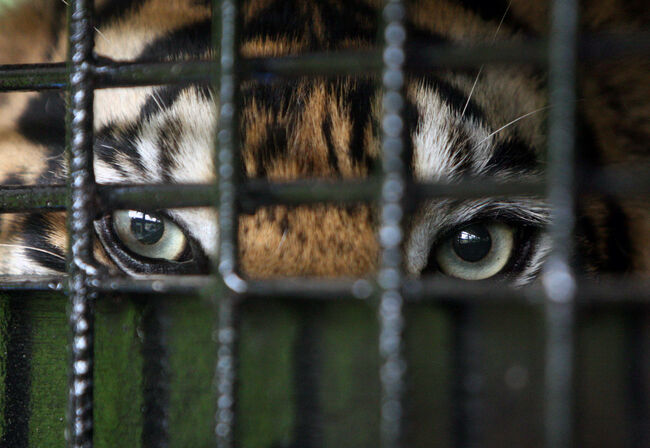 The theme was "Welcome To The Jungle" but I don't think the students were expecting what happened that night.


Christopher Colombus High School in Miami, Florida had what they thought was exciting, or should I say exotic, prom planned for their students.


Proms always have fun themes and the school decorates the gym, commons area, or building accordingly.


But CCHS took it one step further. For their "Welcome To The Jungle" themed prom, not only did they have entertainment like fire dancers, they had centerpieces that were real birds, a lemur, and a fennec fox in attendance. But the main event was a real tiger paraded in front of the students in a cage.
Students videoed the event in awe, but it made some particularly upset.


When parents heard about what went down, many were livid.


"These animals are not entertainment...The saddest part of it all is teaching the children that there is no merit to the life of that animal – that that animal doesn't deserve any better," said parent Maria Castellanos.


The school released a statement insisting the tiger was not upset and the students were in no harm.


What do you think? Was it wrong for the school to bring in real, exotic animals?

Whitney
I love music. If you can't find me I'm probably at a concert somewhere. Taylor Swift wore a necklace I gave her one time, and I'm still not over it.Hit me up on twitter and Insta @Whit_Midd
Read more