Camila Cabello To Drop Her Unreleased Pharrell Collab On Friday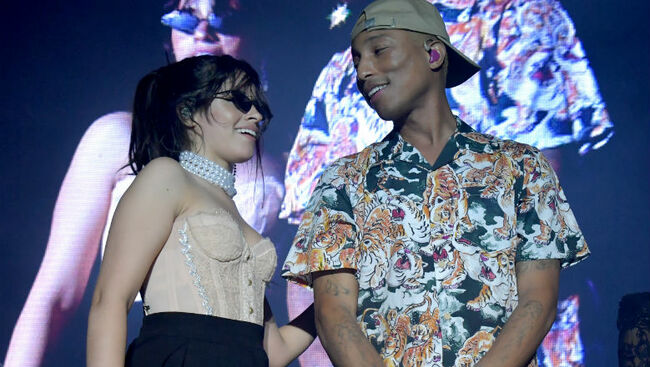 Weeks after Camila Cabello and Pharrell offered up the live rendition of their unreleased collab, "Sangria Wine," in Los Angeles, it seems like we're getting the studio version of the mid-tempo cut on the next installment of New Music Friday (May 18).
Head over to the pair's social media accounts and you'll notice teasers for the salsa-charged track, which was left off of the former Fifth Harmony star's self-titled debut LP. In the posts, each of the stars shared a Polaroid of one another, including the hashtag #SangriaWine in the mini-teasers. When Cabello initially mentioned the track as well as their other collaboration, a song you may recognize called "Havana," she had nothing but sweet words to share about the super-producer. "He's so talented in every way and he inspires me so much as an artist, but also, he's just a beautiful person," she gushed.
Around the time of the pair's teasers, Sony Music Global's Twitter account confirmed the Friday release date, tweeting, "Ready for a little #SangriaWine this Friday?"
No word on what Cabello is set on performing during her slot at the 2018 Billboard Music Awards, but the track would make for a fitting choice since "Never Be The Same," the second single from her album, has more or less slowed its roll. Among the other performers set to hit the Las Vegas affair includes Icon Award recipient Janet Jackson, Ariana Grande, Kelly Clarkson, BTS ,Dua Lipa, Shawn Mendes and more. Keep your eyes peeled for more on the 2018 BBMAs, which will be hosted by Clarkson live from the MGM Grand Garden Arena in Las Vegas on Sunday, May 20, at 8 PM ET / 5 PM PT on NBC.